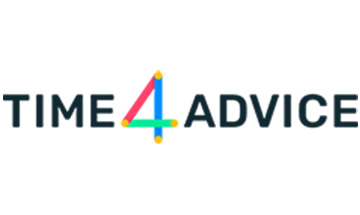 CURO
(Time4Advice)
Willingness to recommend
3.49/5
About the provider
Time4Advice is on a mission to disrupt the financial planning and wealth management technology landscape. For far too long technology providers have failed to deliver the panacea of benefits promised.
We're out to change that. It's why we've teamed up with Microsoft to create CURO.
CURO is an advisor technology ecosystem that spans an advice firm's entire business. The result is a digital transformation platform that delivers frictionless omni-channel client experiences, the ability to serve more clients, centralised data, reduced risk, and creates significant operational efficiencies.
Already used by over 4,000 users, one of our clients is now servicing 2,500 active clients per adviser, that's 10x the industry norm. Another client reports doubling business throughput with the same number of staff thanks to the automation that CURO has introduced.
Leave a review
Reviewing this product couldn't be easier – just a simple two-step survey. Ready to go?
LOGIN TO GET STARTED
Ownership:
Roland Rawicz-Szczerbo and Mitchell Philpott are the founders and owners of Time4Advice
No integrations available for Cash Management
AJ Bell
AXA
Brooks Macdonald
Canada Life
CashCalc – Data Capture
Clerical Medical
DocuSign
Eagle Star
Friends Life
IFSL
iMix
International Financial
Investec
iPipeline
Legal and General
LVE
Margetts Fund Management
Marlborough Funds
MetLife
O&M Profiler
Old Mutual IS
Pershing
Pheonix Wealth
Prudential
Quai Administration
Royal London
Saltus
Scottish Widows
Sippcentre
Skandia
SmartSearch
Solution Builder (iPipeline)
Standard Life
Sterling
Strabens Hall
Thesis
TPO Invest
Utmost Wealth
Waverton IM
Willis Owen
7IM
abrdn Elevate
abrdn Wrap
Advance by Embark
Aegon
Aegon Platform (formerly Cofunds)
Aegon Retirement Choice (ARC)
AJ Bell Investcentre
Aviva
Aviva Bonds and Pensions
Bordier and Cie [UK]
Cofunds
Credo Group
Fidelity Adviser Solutions
Hubwise
James Hay
M&G Wealth Platform
Novia
Nucleus
Parmenion
Pershing
Praemium
Quilter's Platform
Seccl
I?m not the main person using it but it?s ok