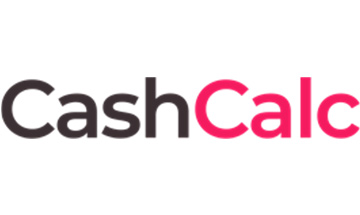 CashCalc
Willingness to recommend
4.36/5
About the provider
No matter what you wish to achieve, we have the tools for you. From visual and intuitive cashflow planning, to remote fact finds in a secure client portal, and the best integrations around, we can help streamline your financial planning process and add immediate value for your clients.
We've found two-thirds of clients prefer to complete a digital fact find from their home.
Increase client engagement and become way more efficient in the process with our client onboarding tools. Start by inviting your client to their own secure client portal, where they can fill in their own digital fact find – savings hours of your time.
Cashflow planning shouldn't be mission: impossible.
Whether you're new to cashflow planning or an avid user, you'll be able to create detailed cashflow plans for your clients with ease. And when you create a cashflow plan for your client, you'll immediately understand why so many advisers do.
The Best Technology Provider in the UK.
We understand what you want from your financial planning tools. That's why thousands of advisers across the UK use CashCalc and the reason why we have won Best Technology Provider in the UK for two consecutive years.
Leave a review
Reviewing this product couldn't be easier – just a simple two-step survey. Ready to go?
LOGIN TO GET STARTED
AUM:
Funds Under Calculation (FUCs): £121 billion
CURO (Time4Advice)
Enable (Best Practice)
intelliflo office (intelliflo)
Plum Software (Praemium)
Xplan (Iress)
No integrations available for Cash Management
CashCalc – Data Capture
Expert Pensions
Money Alive
No integrations available for Research
No integrations available for Risk profiling and suitability
Very useful tool - no issues
Easy to use and training provided free
"After testing a few different products a few years ago