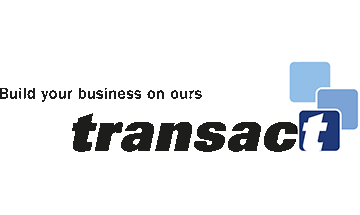 Transact
Willingness to recommend
4.25/5
About the provider
Our proposition is to deliver the best service in the investment platform market. We achieve this through a combination of proprietary software and regionally aligned Client Service Teams. This is further enhanced by our Technical Support Team and Adviser Support Managers and Business Development Managers. Transact has been top rated by CoreData and Investment Trends independent research surveys every year inclusive 2010-2021. We offer access to the fullest range of tax wrappers and assets. Portfolio valuations, purchases and sales, templates, tax and client reports are all supported via Transact Online.
Our service includes links to portfolio and asset review tools, access to cash flow modelling tools and the provision of data to third party service providers. We also provide access to trust services, over 100 Discretionary Investment Managers and all the major third party SIPP providers.
Leave a review
Reviewing this product couldn't be easier – just a simple two-step survey. Ready to go?
LOGIN TO GET STARTED
Ownership:
Transact is the name of the investment administration platform service and forms part of IntegraFin Holdings plc. IntegraFin is a company listed on the London Stock Exchange.
AUM:
£53bn
Partnerships:
Proprietary
Adviser Cloud
Adviser Office (IRESS)
Assyst Software
Avelo
Bluecoat
Clarity Ltd
CURO (Time4Advice)
Durell Software
Enable (Best Practice)
Fastrak
Focus Solutions
intelliflo office (intelliflo)
JCS
Morningstar Workstation
O&M Life and Pensions Ltd
Plum Software (a Morningstar company)
Prestwood Software
Quay Software Solutions
True Potential Adviser Services (CRM)
Xplan (Iress)
No integrations available for Cash Management
CashCalc
Prestwood:Truth
Voyant
Client Portal – Adviser Office (Iress)
Client Portal – Xplan (Iress)
moneyinfo
Best Practice / Creative Technology
MoneyHub
Morningstar
Dynamic Planner
FE Analytics
Voyant