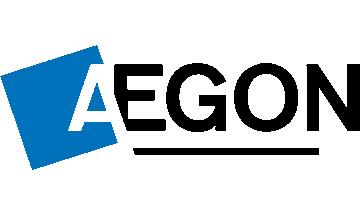 Aegon Platform
(formerly Cofunds)
Willingness to recommend
3.17/5
About the provider
The Aegon Platform combines the unrivalled scale, investment choice and experience of Cofunds in the platform market with Aegon's financial strength, retirement product experience and innovation. The result is a comprehensive financial-planning platform that aims to offer the choice, functionality and support to enable intermediary firms to offer expert lifetime planning to clients more easily and efficiently than ever before.
The Aegon Platform's range of products and investments can adapt easily as your clients progress through their working life into retirement. Plus there's full flexibility to tailor model portfolios, client reporting and your remuneration to deliver a range of client propositions to suit your business.
Leave a review
Reviewing this product couldn't be easier – just a simple two-step survey. Ready to go?
LOGIN TO GET STARTED
Ownership:
Aegon plc, a Dutch based insurance company
AUM:
£91.10 bn
Partnerships:
GBST
Adviser Office (IRESS)
Assyst Software
Bluecoat
CURO (Time4Advice)
Durell Software
Fastrak
intelliflo office (intelliflo)
JCS
Plum Software (a Morningstar company)
Xplan (Iress)
No integrations available for Cash Management
FigureOut (2plan)
FSG (Focus 360)
Hourglass Software
Momentum Moneyhub
Morningstar
SSP (Swift)
Synaptics Capita (Client Care Desktop)
True Potential
No integrations available for Research