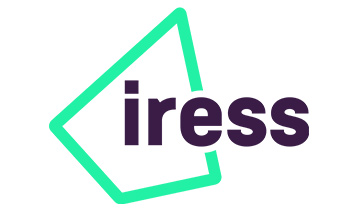 Xplan
(Iress)
Willingness to recommend
3.17/5
About the provider
Xplan is award winning financial planning and wealth management software for firms of all sizes - from the smallest IFAs to large networks. Xplan reduces compliance risks, streamlines processes and improves efficiencies.
Supporting all types of advice, from simple through to complex needs, Xplan allows you to manage the entire advice process from discovery, current position, goal-setting, analysis, strategy development, production recommendations, advice documentation through to implementation and ongoing review.
The Xplan software has an open API architecture allowing integration with a business's existing tech eco-system.
Leave a review
Reviewing this product couldn't be easier – just a simple two-step survey. Ready to go?
LOGIN TO GET STARTED
No integrations available for Cash Management
CashCalc
EVPro Goal
O&M Systems
Voyant
Xtools
Client Portal – Xplan (Iress)
moneyinfo
myprosperity
AJ Bell
ATEB Suitability
AXA
Brooks Macdonald
Canada Life
CashCalc – Data Capture
Clerical Medical
FujiXerox
GB Group eIDV
Genovo
Investec
IRESS Pulse
Legal and General
LGT Vestra
MailChimp
Margetts Fund Management
Microsoft
Morningstar
O&M Profiler
Pershing
Pheonix Wealth
Prudential
Royal London
Scottish Widows
Skandia
Standard Life
Sterling
Suitebox
Timeline
TopDocs
Umlaut
Virtual Cabinet
Visible Capital
Vitality
watermark
Zoom
7IM
abrdn Elevate
abrdn Wrap
Advance by Embark
Aegon
Aegon Platform (formerly Cofunds)
Aegon Retirement Choice (ARC)
AJ Bell Investcentre
Aviva
Aviva Bonds and Pensions
Bordier and Cie [UK]
Cofunds
Credo Group
Embark Platform
Fidelity Adviser Solutions
Hubwise
James Hay
M&G Wealth Platform
Novia
Nucleus
Parmenion
Pershing
Quilter's Platform
Raymond James
EValue Advisa Centa
FE Analytics
Morningstar
O&M Systems
The Exchange
Trigold
Dynamic Planner
EV Pro Risk
eValue Advisa Centa
FE Analytics
Oxford Risk
Voyant